Community Mangrove Conservation Training Report
On the 19th and 20th of September, Lamu Environment Foundation (LEF) facilitated mangrove conservation training for 17 participants across Lamu and Pate Island in partnership with Mangrove Action Project (MAP). The participants were selected from the two mangrove conservation projects that LEF is supporting; Save Lamu Beekeeping and Crab Farming in Faza.
Of the 17 participants, 14 were women and 12 were under the age of 35. While all these participants had been engaged in mangrove conservation work over the years, none had been given any formal training. Thanks to the generosity of Dominic Wodehouse, PhD, Executive Director of MAP we were able to change that.
The Curriculum
Over 2-days, the group were taken through the biology of mangroves including the specific habitats they thrive and stress in. This part of the course covered:
Salinity
Hydrology of mangrove sites
Types of soil
Mangrove species
Signs of stress in mangroves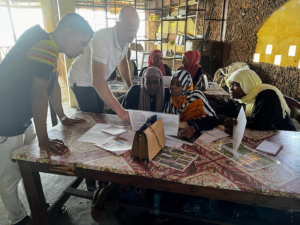 During this part of the course, participants were able to work out from their previous conservation experience why some of their projects had not worked in the past. This was an important part of the learning experience, even though some felt they had wasted their time, all were grateful for this knowledge so they could take it into their nurseries and planting sites.
The next part of the course covered best practices for planting including MAP's Community-Based Ecological Mangrove Restoration strategies. This strategy put local stakeholders at the centre of mangrove conservation from the beginning of projects and aims to work with the natural ecology of conservation sites to mimic natural processes and encourage more natural regeneration.
This strategy emphasises the importance of understanding the site that is to be replanted. This process considers learning from previous efforts, observing the natural biology, involving the community and the importance of monitoring.
What's Next
By the end of the 2-days, all the participants were excited to take their newfound knowledge into the field. Many had nurseries they now understood had different needs or an area that has been replanted countless times they now knew how they might be able to reforest it.
In fact, that weekend, Al-Jannat Group in Kisisi replanted a site using the knowledge they'd amassed over the 2-days.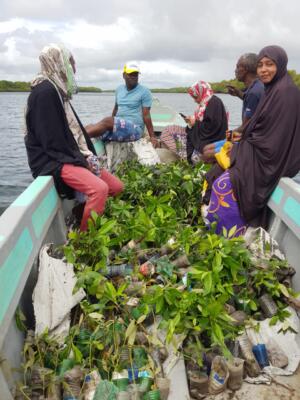 For now, we are working to create a complete monitoring tool using the principles MAP explained and to continue the development of knowledge within these small groups by working with Wetlands International to enrol some of our participants in their mangrove champions program to ensure there is blanket awareness and education regarding mangrove conservation best practice.